Storm & Wind Damage Repair Services in Fayetteville, AR
The damage a storm can have on your home can leave you overwhelmed. What to do next is not always clear. Best Option Restoration of NWA  will assess the damage and walk you through the process. Our mission is to recover your belongings where ever possible and repair your home to a pre-loss condition so you and your family can return to a comfortable living environment.
Storm Damage Restoration
When your home or business has sustained storm damage, the task of cleaning up and repairing the damage can easily become overwhelming. You may not even know where to start the cleanup process, or how to fully assess all of the damages. Luckily, there is Best Option Restoration of NWA, we are expert storm damage repair specialists and are ready and able to help you with the repairs needed to restore your property, starting with a professional assessment of the damage.
Storm damage repair requires knowledge in a number of areas to ensure that the repairs are done correctly so you don't end up with even bigger problems in the future. While there are things you can do yourself, having a professional team, such as Best Option Restoration of NWA, is recommended for indentifying more difficult tasks such as plumbing, electrical, structural, cracks in the foundation, water and mold damage. We know what to look for while assessing the damage, including details that are easily overlooked by the average homeowner.
Whether this is your first experience with extensive storm damage, or you have been through this many times before having a professional with prove to be invaluable and give you peace of mind. We will take care of all of the details and provide you with a clear explanation of the work required to fully restore your property. We handle all aspects of the repairs for both the interior and the exterior of the property, which eliminates the need for you to hire multiple contractors. This saves you time, money and headaches.
As the cleanup progresses, our technicians are on the lookout for additional damage that may have been missed during the initial assessment, including old damage. If anything new is discovered, we will let you know what was found and what work will be required that was not included in the original estimate. We will be in constant communication with you throughout the process and keep you informed of our progress. 
Safety is one of our top priorities during the storm restoration process. This includes the safety of you, your family, your property and pets and the safety of our technicians. We take care to secure the property and tape off danger zones. Any damaged areas that require complete removal, including asbestos, will be handled per guidelines set forth by OSHA, the EPA and other regulatory entities. This part of the process will tell us if there is additional damage that was hidden from view before.
Even with planning ahead by preparing your property before a storm, which does make a huge difference in most cases, there is still only so much that you can do. Best Option Restoration of NWA is local and has the knowledge and experience to fully restore your property to its pre-storm damaged condition. Whether it is damage caused by rain, hail, snow, ice, wind, you can count on Best Option Restoration of NWA to help you 24 hours a day, 7 days a week, 365 days a year. We are available night and day, because storm damage doesn't just happen between 8 and 5.
We have a 24/7 emergency response system in place to dispatch crews quickly if you're in an emergency damage situation caused by water and storms. We will answer your questions, tell you what the repair process will look like and keep you informed every step of the way. We can even help with the insurance claim process because we are the experts in storm damage cleanup.
We understand the stress and anxiety that property owners feel in these situations. You may feel overwhelmed or helpless, but rest assured that when you call Best Option Restoration of NWA, you are in good hands. We will handle the repair of your property with the utmost care and be in constant communication with you. When you have questions, we have the answers.
If your home or business has suffered storm damage, contact us today for a free estimate. We are your local storm damage repair and restoration company, here to help you recover and get back to normal 24/7. We have crews ready to be dispatched when you need us. We handle all aspects of the repairs for both the interior and exterior of the property, which eliminates the need for you to hire multiple contractors. We will get the job done quickly and correctly the first time. For storm damage repair, including water damage and mold remediation in Northwest Arkansas, call Best Option Restoration of NWA.
Major Types of Damaging Storms
Hail and Thunderstorms
Ice Storms
Tornados
Heavy Snow and Blizzards
Floods
Tropical Storms
Effects of Storm Damage
Fallen trees on your home
Broken windows
Flooding
Broken pipes
Structural damage
Fire danger
Power surge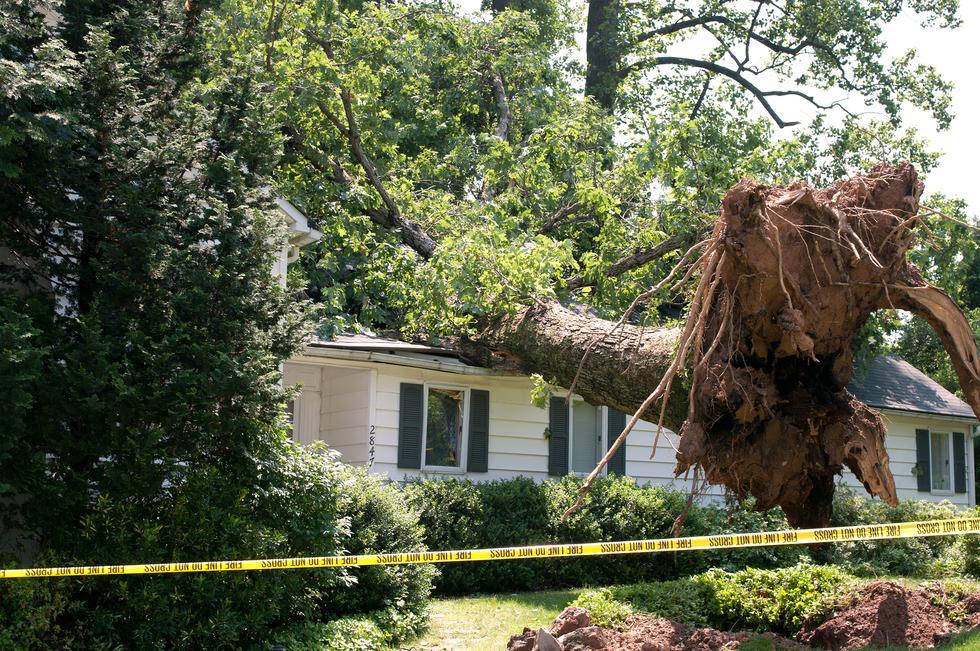 24/7 Emergency Services
We arrive quickly to help clean up the disaster
Certified IICRC & IRI Technicians
Contact Us Now!